Beat Lockdown
2020 Songwriting Competition
We are very pleased to announce the winners of our 5th annual songwriting competition – online this year due to Covid-19. We would like to thank all the participants who have worked very hard and created some lovely songs they can be very proud of. Thank you very much to our Judges for their time and feedback which has been given to students to help them on their way as wonderful songwriters.
Under 12's – Joint
Marina Rolfe – Fix The World
The Baird Academy Gold Bubble Class – Year 6 Leavers Song
"Marina's song has a delightful melody, while the Gold Class' song has poignant happy-sad words which made me cry ."
12 – 15 years
Bellza Moore – Out of Phase
"This is a very poignant, honest and engaging song with confessional lyrics which really draw the listener in."
16 – 18 years
Eve Simmonds – Sleep In Sound
"We liked the clever use of sounds and lyrics to create an immersive mood throughout the track."
Popular Vote
Joshua Norris – Bright Side
The Winners had a fantastic opportunity to professionally record their songs at YiaYia's Recording Studio in Bohemia. Unfortunately, The Baird Academy Gold Bubble Class were unable to record their song due to timing and COVID-19.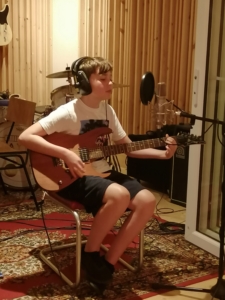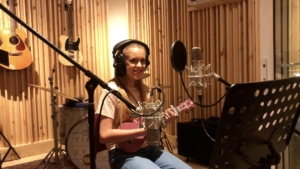 Judges
Thank you to our wonderful judges who donated their time and experience this year.
Ed is a fantastic local artist with tremendous experience working with young people as an artist and songwriter. He was involved at the beginning of Hastings Thrives songwriting competition and worked in schools helping produce songs.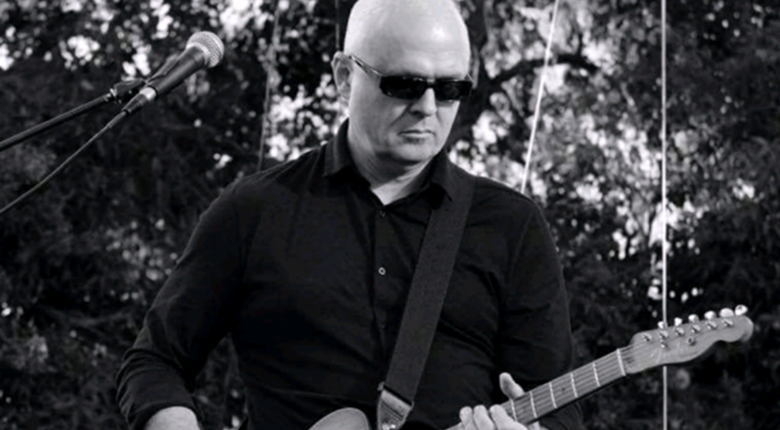 Kevin is a very experienced rock guitarist and songwriter who has worked with David Bowie and Iggy Pop. He has recently released his own solo album.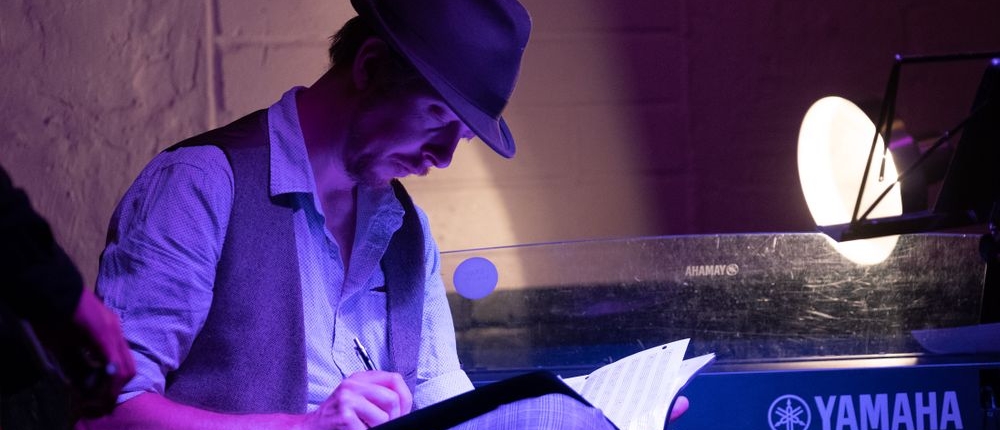 Frank was a judge for last year's live competition. He is a composer and multi-instrumentalist. As a composer, much of his work is for the stage – dance and theatre, though he also writes for screen and live ensembles, and performs widely in many contexts.
Jessica Coode and Yioti Chapman
Jessica and Yiote Chapman run YiaYia's Recording Studio in Hastings, which the winners will get to experience. They see many songs coming through and will listening out for a winning song which will benefit from their recording expertise.
Details and conditions
Songwriters must come from Hastings.
Only one entry per person/group.
You must complete our online application form, submit and upload your song. It is not possible to send in just your lyrics/written music. If you don't feel confident to sing/play your work, you can find someone else to do it for you.
The judges are judging your song and not your recording quality, performance, vocals and production. They are experienced and can hear the difference between a good song and good production. However, it is possible the popular vote will be influenced by your recording quality.
Everyone who sends in an entry will receive a certificate of entry.
Judges may make commendations and feedback depending on the number of entrants.
There are 3 x Judge's Winners and 1 x Popular Vote winner. All winners can have their songs professionally recorded by YiaYia's recording studio in Bohemia Road. We will do our best to make sure a suitable day is found for everyone to attend, when conditions allow.
Your song needs to be unique to Beat Lockdown and not promoted elsewhere.