2017 School Songwriting Competition
7 schools and almost 700 people attended the Hastings Thrives song contest at the White Rock Theatre on Sunday, 26 March.
The theme this year was Imagine The Possibilities with some truly original songs created. There was a special appearance from the Hastings Academy music department's rock bands while the judging took place. Hastings Academy also helped Ed and the audience compose a song on the night called 'Own Story's Hero'.

Winner
Guestling Bradshaw
Runner-Up
All Saints CE Junior Academy
Liane Carroll
Liane is a fantastic local talent and truly beautiful person.
Judy Rogers
Judy is the Mayor of Hastings
Molly Townson
Molly is the Chair of the Hastings International Musical Festival
Tom Williams
Tom Williams is a local singer-songwriter whose latest album, All Change, was voted one of BBC6 Music's top ten albums of 2017
Hastings Lions Club
We are very grateful for the support given to us by the Hastings Lions Club
who run the Hastings Half Marathon.
Brewers
Brewers provided a large tin of paint for the main raffle prize.
Trinity Wholefoods
Trinity provided a wholefood hamper for the raffle.
Compere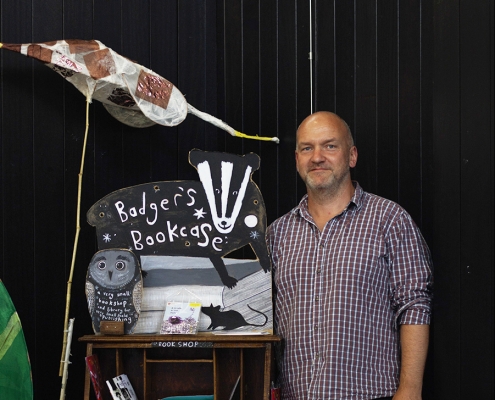 Ed Boxall, Artist, Writer, Perfomer & Educator.