Collaborative songwriting is an excellent way of bringing children of all abilities together. Performing their song on a huge stage at the White Rock Theatre brings enormous confidence.
Although we run it as a competition to add a little extra excitement, the real winners are every child, as they learn so much from creating, learning and performing their own songs – which will last in their memories forever.
A new collaboration with Hastings Academy and Hastings Storytelling Festival, we want to provide song stories.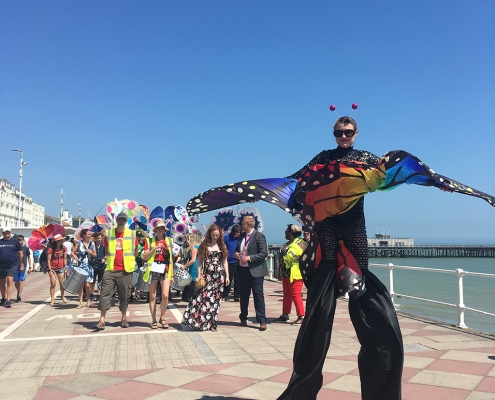 Our Sky Parades are celebratory, inclusive and skill-based.
Musical Theatre
Our Musical Theatre workshop with Aspire aimed to improve confidence in children transitioning to Secondary School.